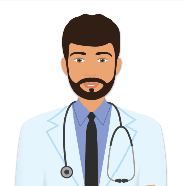 DR. JOHN SMITH, ALLOPATHIC WELLNESS CARE PHYSICIAN
Dr. Smith is a combination of the JMPT database and the A. I. Einstein Think-Tank based in Seattle WA. His primary goal is to discover what is wrong, and treat the cause of the pain, not just treat the symptoms. Catching inflammation before it happens, as well as DNA and Cloud-based integrative data and bluetooth-adapted gear and updates, his ability to catch the early precursors to ill health are phenomenal throughout the A.I. health and wellness niches.
SUSAN PLATT, ALLOPATHIC WELLNESS CARE LNP
Susan is a combination of the A. I. Einstein Think-Tank based in Seattle WA, as well as the A.I. Physical Therapy and Differential Diagnosis Testing database in Texas. She is one of the top A.I. LNP avatars in the Northern Region. Count on her computing skills to integrate bluetooth sensors to make the right recommendations as well as any ortho-neuro testing.
Questions? New Device Upgrades? Contact Us:
Join Today
Become part of our A.I. Wellness Care Family!
Wellness Care is a combination of human genome, pathology databases, and cutting edge A.I. body sensors, all wrapped up into a 24 hr a day accessible medical staff. To find out how this bleeding edge technology can add more years to YOUR life, click the JOIN TODAY button on the right.